Valley of Eden
The Valley of Eden is a beautiful piece of land, surrounded by greenery, hidden in a small valley.
It is a place that invites you to slow down, to calm down, to feel your senses open again to everything around you.

The birds singing in the trees, the rustling of the leaves in the wind, the soft murmur of the river in the background, the typical scent of the pine and eucalyptus trees, the soft aromas of the flowers and herbs, the beautiful colors in the air dusk, the cool breeze on your skin, the nice touch of the sun,…
Everything around you invites you to open up, to connect.

In this connection with everything around you you will almost automatically find the connection with yourself.

Experiencing this connection, that is to us what life in the Valley of Eden is all about.

You can contact us for a rejuvenating stay, transformative retreats, inspiring workshops and shamanistic rituals.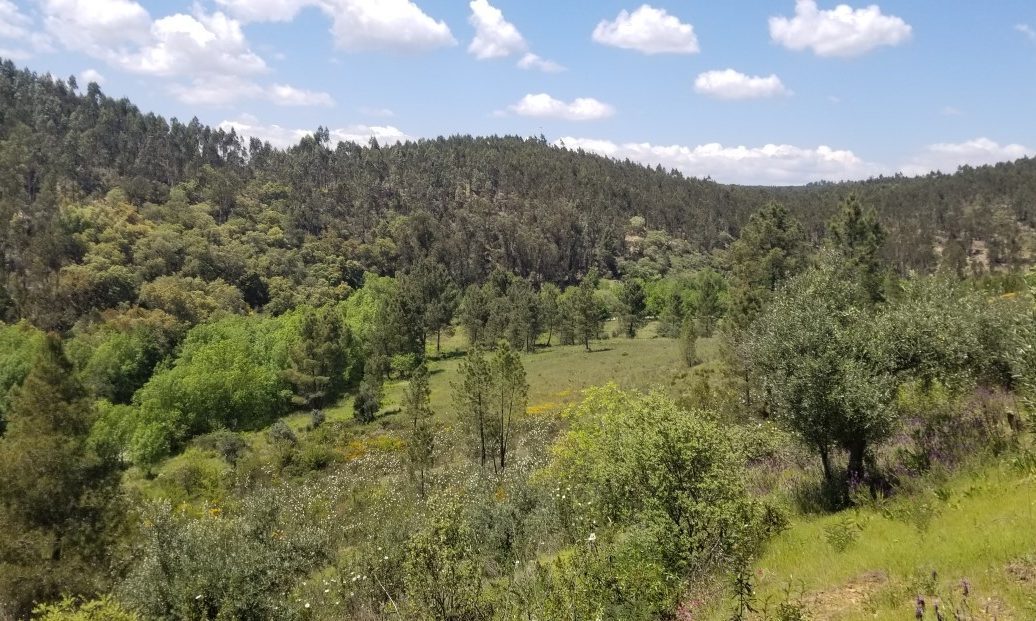 What we do
When we first came to the Valley of Eden it was love at first sight.

We immediately felt very closely connected to this beautiful place. A small valley, around a gentle babbling river. A place in the middle of nature, a piece of paradise on earth.

This place invites you to slow down, to get in touch with yourself, to connect with everything around you. In this place you feel at home, you feel safe.

We are happy to share this place with you, and we cordially invite you to come and discover this place.

You can do this in the way that suits you best.

A restful and rejuvenating stay in our cabins with a view over the valley.
A transformative retreat.
A workshop, activity or shamanic ritual.
In this valley I was offgrid, offroad, offnoise,…
But nature on, silence on, life on!
Steven Depickere
Workshops and Rituals
Not only do we offer stays or retreats,
but also separate workshops and rituals (some also online).
What excites you? What makes you curious?
We are happy to provide you with more information and we look forward to working with you
which workshop or activity might be appropriate or supportive for you.
WORKSHOPS
Ice bath with the Wim Hof method
(going through pain, overcoming mental blockade)
Firewalk
(going through blockages, achieving goals)
Breaking arrows and bending rebar
(going through blockages, experiencing your primal power)
Glass walk
(introspection and getting into your feelings)
SHAMANIC RITUALS
Shamanic journeying accompanied by the drum
Fire ritual
(breaking old patterns, letting go)
Making despacho
(energizing desires and expressing gratitude)
Illumination
(remove energetic blockages and cleanse your energy field)
Soul Retrieval
(recovering lost soul parts so you can "heal")
OTHER
Reiki
Breathwork
Mediation
Who we are
We are Willem Lutjeharms and Lieve Meere.

Together with our children Kilian, Kobe and Flora we left on a world trip in the summer of 2018. A sabbatical, a year off. Take a step back and perhaps discover a new perspective. To intentionally connect with ourselves, our children, people around us and the world around us.

So we traveled the world, and we found what we were looking for, a new perspective, and a deeper connection. But we found so much more. We realized that our journey in the outer world put us on the trail of a journey in our inner world. And that it was precisely that inner journey that interested and inspired us the most.

Since then we have been walking the path of the inner journey, the journey that is the most exciting, challenging, meaningful and rewarding journey imaginable for us. We would love to travel a bit with you.
LEARN MORE